iPhone Development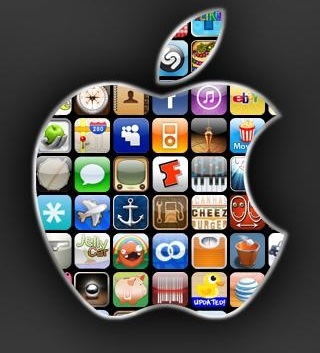 iPhone is a wonderful device created by Apple and is the first of its type. In fact, it kicked off the trend of several similar devices and Apps Store. People around the world are so crazy about Apps that so far over 300,000 apps have been approved by Apple; some developed by Apple itself and others by third party iPhone app developers.
at STEADYSOFT, we offer our services for custom mobile and iPhone application development. We develop apps for Apple iPhone 3GS and iPhone 4.0. Combined with guidelines of iPhone SDK (Software Development Kit) and expertise of our development team, we strive to create a wonderful experience for iPhone users.
Each of our iPhone app comes out as a result of several innovative Add-ons and Plug-ins, content development, upgrades and enhancements & integration of inbuilt features with OS architecture.
Our mobile/iPhone app developers utilize COCOA with objective C programming. We also utilize XHTML, DHTML, AJAX and CSS technologies for mobile/iPhone app development. We have an expert team of iPhone 3GS and iPhone 4.0 experts at different experience levels who are always ready to serve you with your requirements. Our range of mobile/iPhone apps include following categories:
Games
Business applications
Music applications
Finance Applications
News applications
Weather applications
Medical applications
Web applications
Other entertainment applications
Besides all above listed range of apps, we can create a mobile/iPhone app as according to your custom requirements. We at STEADYSOFT are always ready to cater your need, simply contact us with your requirements and we'll get back to you in no time.
iPhone Application Development
Phone is multimedia and internet enable smart phone introduced by Apple Inc in January 9, 2007. iPhone is truly business smart phone and come with attractive multi-touch screen along with virtual keyboard that simple your task. iPhone is hottest Smart phone in current market because of its third party application availability on Apple owner website known as APP Store, which started in mid-2008 and now App Store has over 2,00,000 iPhone Apps. These apps have enhanced iPhone functionality such as Game, GPS navigation, social networking, multimedia, messaging, camera and advertising for television show and films.
iPhone OS and iPhone SDK
The major reason of demanding iPhone is, it come with iOS (iPhone OS) world most advanced mobile operating system with easy to use interface, excellent performance and amazing features. iPhone is most reliable next generation mobile platform today's market. By releasing iPhone SDK Apple provide unique platform for iPhone developers. iPhone SDK give a freedom to iPhone developers for creating innovative and user-friendly multi-touch applications.
Our custom iPhone Apps Development Services:
iPhone Apps Development
Custom iPhone Application development for business and sales
iPhone Game Development
iPhone Widget Development
iPhone Mobile Website Development
Porting Different Mobiles Apps to iPhone
Our Expert iPhone App developers have wide knowledge of working on Cocoa framework, Cocoa Touch, Core Service, Media. We also have worked on GPS-based iPhone Application development and (Location Based Service) LBS based Location tracking apps for iPhone. We also have record of developing projects with open sourced APIs of third party like FaceBook , Twitter , Google Map , Google Calendar. We develop apps that take advantage of the following iPhone technologies: multi-touch interface, accelerometer, GPS, proximity sensor, dialer, address book and calendar. Being one of the leading iPhone Application Development Company from India, we keep our knowledge and skills updated that help us to developing creative and variety of software solutions for different business domain. We achieve our Goal by delivering innovative iPhone application to our clients in an honest, fair and transparent way. So if you are looking for cost effective professional iPhone Apps Development Company then call now or email us to know more about iPhone application development services.
Development Process of iPhone Application
The development process of developing custom iPhone application is very similar to developing application for Mac OS X platform. But when you developing or designing iPhone Application, the development process is difference because iOS is Mobile platform that come with touch screen, limited memory size and use to solve a different purpose and while developing iPhone Application it must be supported to older version of iOS should be carefully take into consideration. That's what we do in our iPhone application Development. We Design iPhone OS 4 apps that not only support in latest version of iPhone but also support older flavors of iPhone (iPhone OS 2.0, iPhone OS 3, iPhone OS 3GS) that still have wide user around the world. Our team of professional iPhone developers has deep knowledge of build application with iPhone SDK with excellent understanding of iPhone OS inner architecture as well as board experience of developing Mac OS application and Mobile apps.