SMS Applications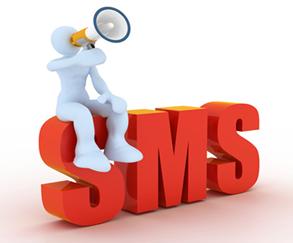 SMS (Short Message Service) has achieved huge success in the wireless world. Billions of SMS messages are sent every day. SMS is now a major revenue generator for wireless carriers. A lot of innovative applications are now built on top of the SMS technology and more are being developed.
There are many reasons why SMS is highly rated as means of businesses to communicate - here are few
SMS Is Cost-Effective
Among all the mediums of communications, SMS is most cost-effective. SMS can be sent in bulk to a large group of recipients in an automated manner, which means fewer resources are required to action the communication. The cost of electronic communications such as mobile phones is reducing rapidly; therefore marketing through SMS is bound to become even more cost effective in future.
High Penetration
Given its high per capita income, one of the best in the world, UAE now has one of the highest mobile phone penetration ratios, standing at a staggering rate of more than 85%. The population of UAE comprises multi-ethnic groups, making the effective penetration of traditional medias such as Newspapers, TV and Radio very low. But the use of mobile phones is standard among all communities. Therefore, SMS has this unique advantage of reaching beyond any ethnic boundaries.
High Response
As SMS in an extremely personal means of communication, there is high level of attention for any text message that is received by the individual. Almost the whole message is read since it contains only 160 characters. These factors induce higher than average response rate to a call to action, as there is a high attention levels to incoming messages.
Choice Of Timing
SMS is typically delivered within seconds. It is an extremely reliable means of getting time-sensitive messages to recipients. It is an effective way of communicating directly to the intended recipient as close to real time as possible. In addition, the sender enjoys the option of choosing the timing that suits best to his purpose.
Personal & Discrete
SMS messages are sent to individual mobile handsets where it is personal and aimed at that specific individual, allowing for compelling one-to-one communications. Sender can choose its target audience if the database permits. SMS is different from other kinds of media because it is direct and private.
Why Us in SMS?
If you're looking for a company with a solid track record, STEADYSOFT has been working with software development companies for many years and has integrated messaging into many different websites and software products.
Whether you're developing a new software application or upgrading an existing one there is massive potential for mobile messaging and SMS integration into your application to improve efficiency of your system and value for its users. STEADYSOFT's SMS integration solutions lead the market for advanced software messaging options. Find out more about the sms application possibilities.
SMS mobile text marketing and broadcasting are changing the way we communicate. Text messaging is now a serious distribution channel that gives you the power to deliver your message directly into the hands of your audience, and create new revenue generating opportunities in the U.S.A, U.K, Europe and around the world.
STEADYSOFT will help you to integrate SMS marketing solutions into your mix in order to maximize your next campaign. We'll work with you through the process from brief to delivery and provide the strategy, creativity and management know-how to maximize your investment and deliver a genuine ROI - leaving you free to focus on the rest of your business.
Increase customer loyalty
Achieve over 40% response from marketing campaigns !
Earn extra revenue
Reach global customers
Build permission-based databases
Our automated SMS system can link to your existing order processing and website to deliver SMS alerts to customers for deliveries, appointments, text voting, betting, dating, gaming and much much more.
Whether you want to integrate SMS into a new application or add text messaging capability into an existing infrastructure, STEADYSOFT will work with you to ensure that you get all the necessary support and documentation to get you up and running quickly.